Below are the typical work stages we will go through together to complete your project. Each stage is an evolution of information, increasing in complexity and detail depending on what you need.
The more detail you have, generally the more control you have over your project in terms of costs and timescales, and the more you mitigate your risks.
Existing Drawings and information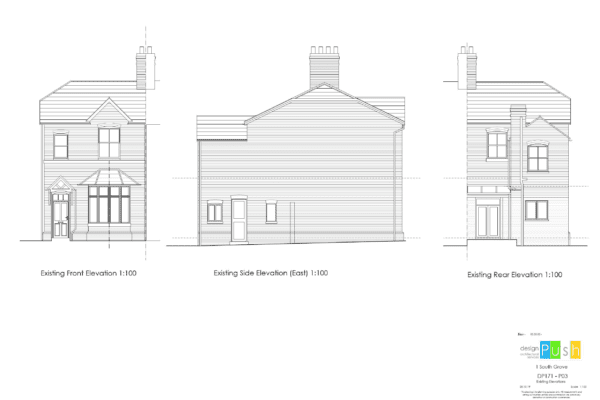 The first step is to survey your home and produce a set of existing drawings to work from. If you already have this information available, you may be able to mitigate the fees for this part of the project, or reduce them, depending the existing information you have available.
You will also need to provide up to date information about your property;
regarding ownership and demise of your plot, including any rights of way or easements. If you know, or can ascertain the position of the main services to the property, this will help with its future development.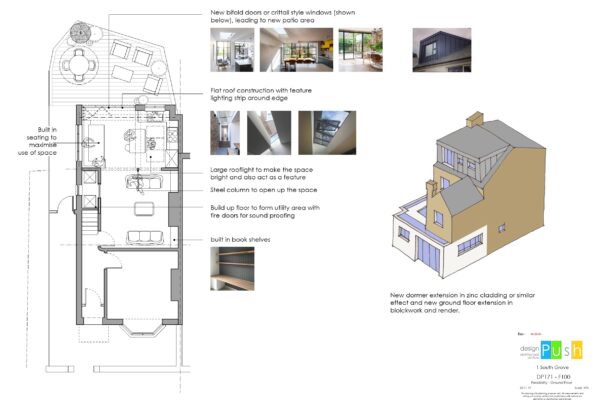 I believe this to be the most important stage of the process in terms of the value I can add. By providing a complete picture of what you want to achieve and fixing the overall aim, we can plan and control the process better and reduce any 'redundant' work which can waste money. I have trained and practiced for many years and can help you get the most out of your space to help you develop your home in a way that works with your own personal needs and routines.
The feasibility study could simply look at internal remodeling and re-purposing the space you have, or could include expanding your property, with an extension or loft conversion. Using 'outdoor' rooms as part of the home is
something we sometimes do not explore enough, but this is space which is potentially very valuable to your life.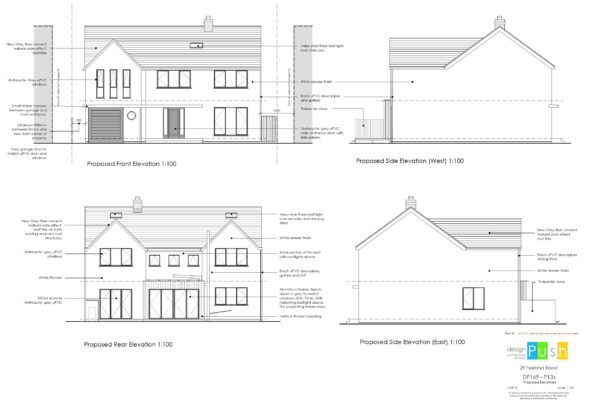 Planning permission is not always required. For some small scale projects you will be able to take advantage of your permitted development rights, or for projects with only internal work, there may be no need for planning permission at all.
If however you do need to apply for planning permission then the 'outline
design drawings' will be used in the application.
The planning department will predominantly be concerned with the external appearance and choice of materials used in the project. The application process is included in my fee.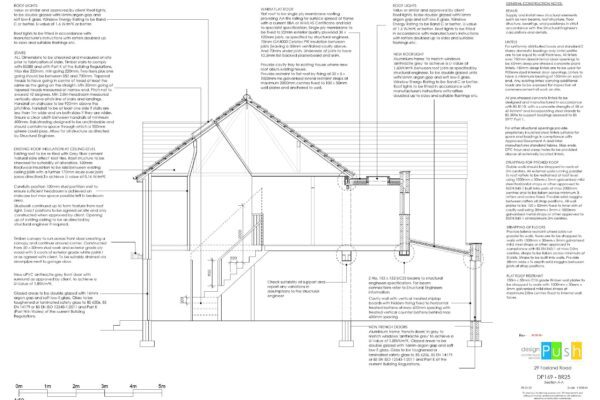 Once you have any planning permission agreed, you will need to apply for Building Control consent. This is the case for all construction projects even if you don't need planning, you must give notice to 'building control' of your intention to build.
The 'detailed design drawings' are an evolution of the 'outline design drawings'and are used to make the building regulations application. This process is to ensure compliance with national legislation and regulations, regarding energy use, safety and workmanship etc.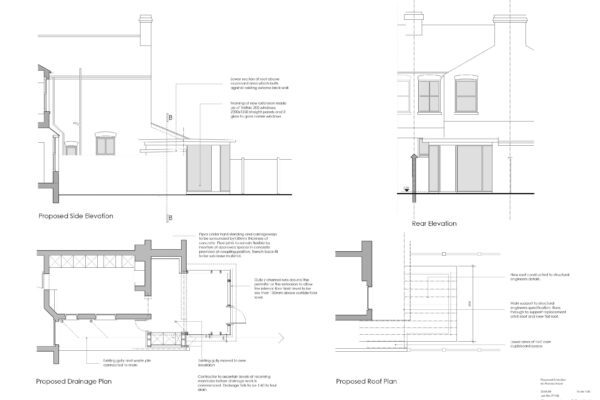 If you have a builder you would like to work with and you trust you can enter
into a negotiated tender process, to fix a price with them.
If you don't have a builder to work with the best way to proceed may be to ask
several builders to tender for the project. I can first of all send out invitations to tender to any builders you wish to involve, generally using information from the 'outline stage'. Once a desire to tender and availability is confirmed, the builder will be sent more detailed information in order to price. The 'detailed design drawings will be used for this process, unless you wish to upgrade the drawings to 'Construction Drawings as outlined below.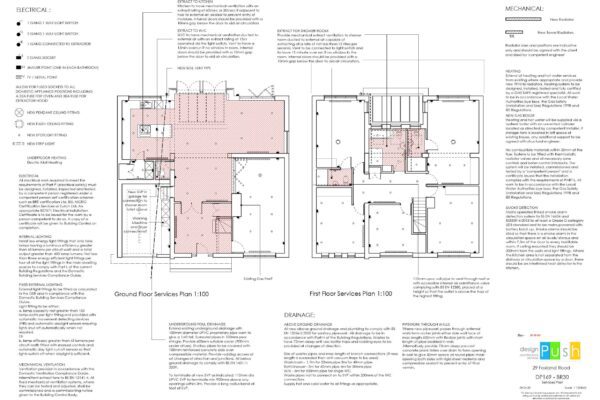 Should you wish to upgrade your drawings from 'Detailed Design Drawings'to 'Construction Drawings' we can add specific notes to clarify exactly what you would like to be priced. You can add finishes and any bespoke elements of the design. Additional documents such as door / window schedules are available
but charged separately.
It is recommended that you use a building contract to clearly define
the amount of money agreed, and what exactly what that provides for. Payments should be managed in installments. I can help you with the management of this process, to be a third party checking the work is in line with your agreement and providing support and additional information when needed. I can provide services to help you manage your costs and check the legitimacy of any requests for payments.